About
Minimalux brings to your world rigorously simple, lasting products for you and your home. Designed to transcend time and trends they will be your companions for life. 
Concept
From its foundation over a decade ago the British brand has maintained its creative philosophy through ageless understated forms and solid, lasting materials. A combination of locally sourced industrial production and artisan techniques have become recognised hallmarks of a collection with a distinctly modern take on a heritage of craft and engineering. With high quality products of small scale and modest character, Minimalux began as a vehicle for much broader ideas about how we live and where value lies. The brand has evolved with this objective in mind and today has a large global following and loyal customer base of end consumers and collectors alike.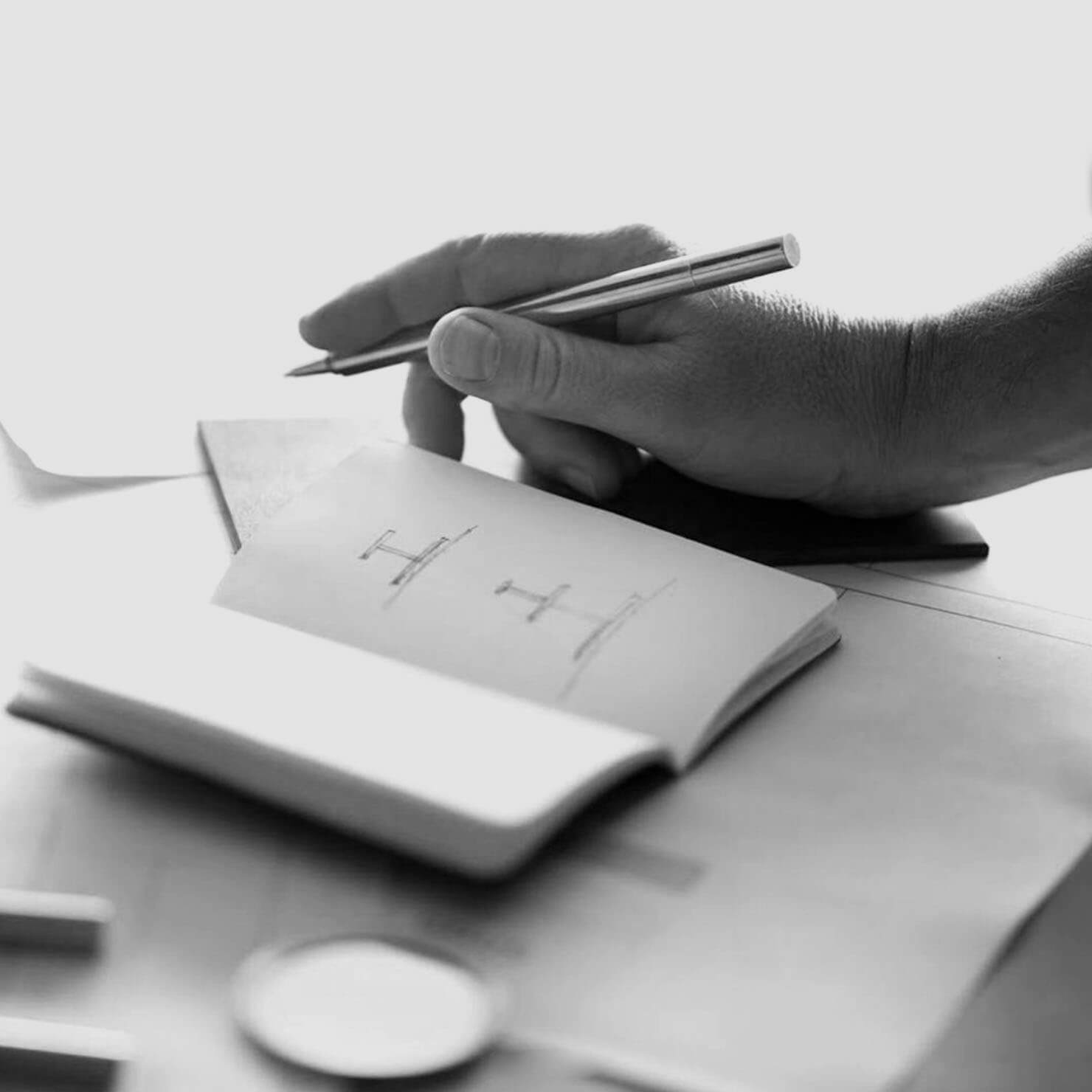 Design
Minimalux creations could be described as objects with purpose. The primary considerations of materiality and form stem from the background and artistic roots of designer and co-founder, Mark Holmes. With a master's degree from London's Slade School of Art and influences including brutalist architecture and minimalists works by the likes of Donald Judd and Carl Andre, his own sculptural work eventually found a logical by-product in the form of functional objects. After forming his first studio in 1995 he went on to co-found and become Design Director of British furniture brand, Established & Sons, before launching the concept of Minimalux and its premier collection in Milan, 2009.
Enjoyment
Minimalux products hope to deliver you calm, reassuring order and to serve you well. They have been created with the upmost care to ensure they function with ease and are pleasing to the eye and touch. Your enjoyment and appreciation of them is their main reason for being.